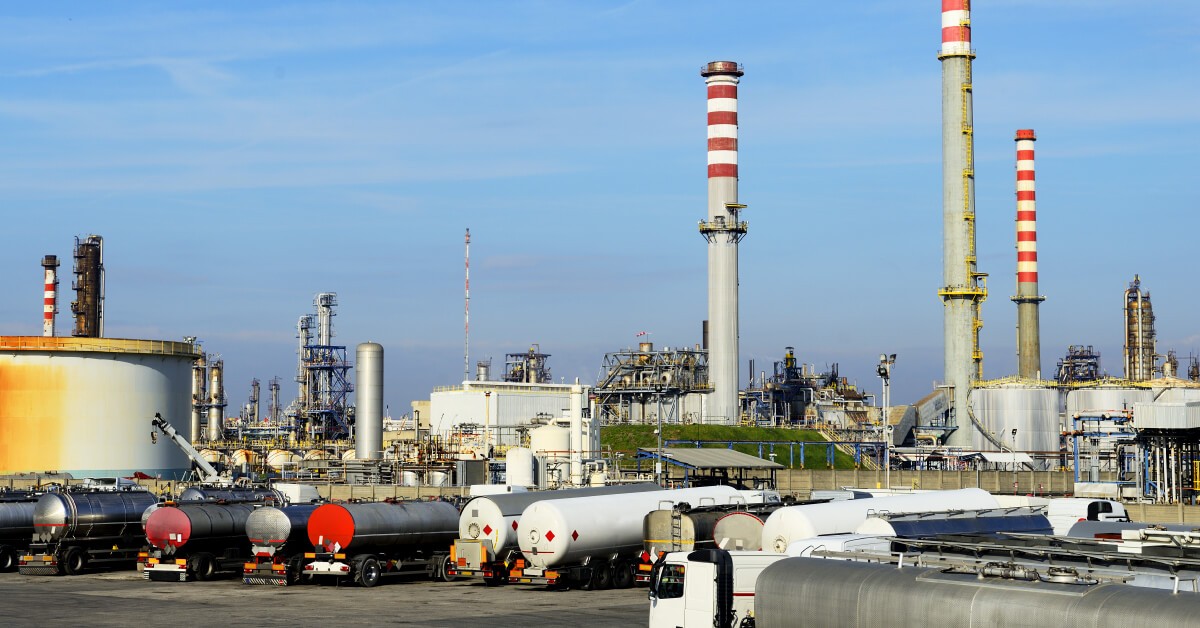 Hazardous and extreme environments create unique security challenges, especially for devices which can either become damaged easily, or even create fire or explosion risks due to flammable liquids or gases in the vicinity. To protect people and assets reliably in some of the most challenging environments in the world, Hikvision has created the Explosion-Proof and Anti-Corrosion camera ranges.
Hikvision Explosion-Proof cameras – preventing workplace accidents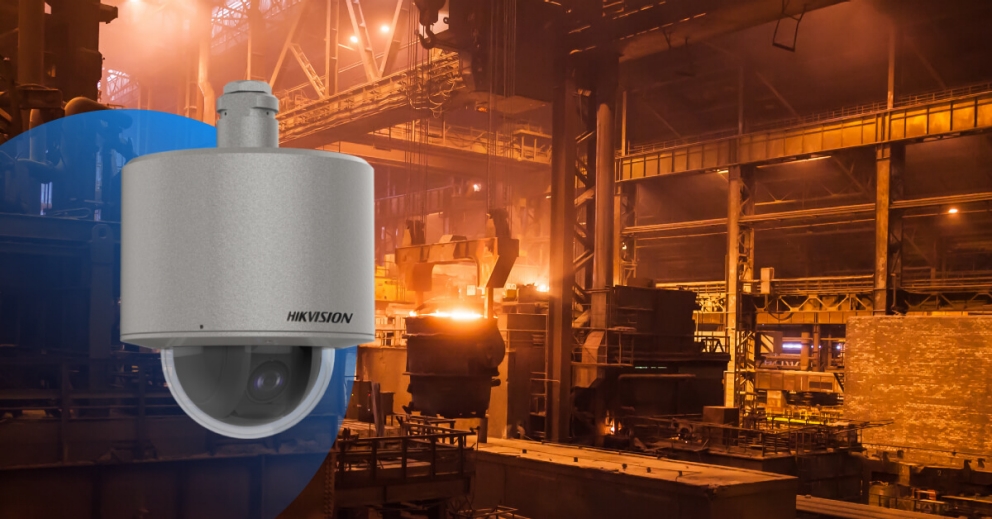 At sites where combustible gases, chemicals, powders, or other flammable materials are present, fire and explosions are a constant risk. This means that companies working with flammable materials need electrical and other equipment that never creates sparks or flames as these can lead to an explosion.
This makes traditional security cameras unfit for the job. With their plastic casings, sparks and flames triggered by a short circuit or other fault in the device can quickly come into contact with the atmosphere or nearby equipment. Where flammable materials or gases are present, there is a significant risk that this could cause a fire or explosion.
Hikvision Explosion-Proof cameras are designed to overcome this challenge. The camera lenses and circuitry are enclosed in a 3.5mm thick stainless-steel casing. They also use a cylindrical flame-proof joint design inside the sealed stainless-steel to ensure that any explosion can be contained.
These two design features mean that Hikvision Explosion-Proof cameras can withstand up to 1.5x the pressure of an explosion inside the camera, for example, caused by a fire that starts inside the camera for electrical or other reasons. This means that no spark or flames that originate in the device itself can ever come into contact with the surrounding environment to cause a fire or explosion – giving customers full peace of mind.
Hikvision Explosion-Proof cameras are widely used in petroleum refineries, chemical plants, dusty workshops, gasoline stations, gas stations, metal factories, and other settings where flammable liquids or gases may be present.
Full compliance with explosion-proof standards
Hikvision Explosion-Proof cameras use qualified 304 or 316L stainless steel and are fully compliant with explosion-proof certifications such as ATEX and IECEx. Strict quality control during the manufacturing process ensures that every device offers maximum protection against fire and explosion risks.
Hikvision Anti-Corrosion cameras – hardened against the elements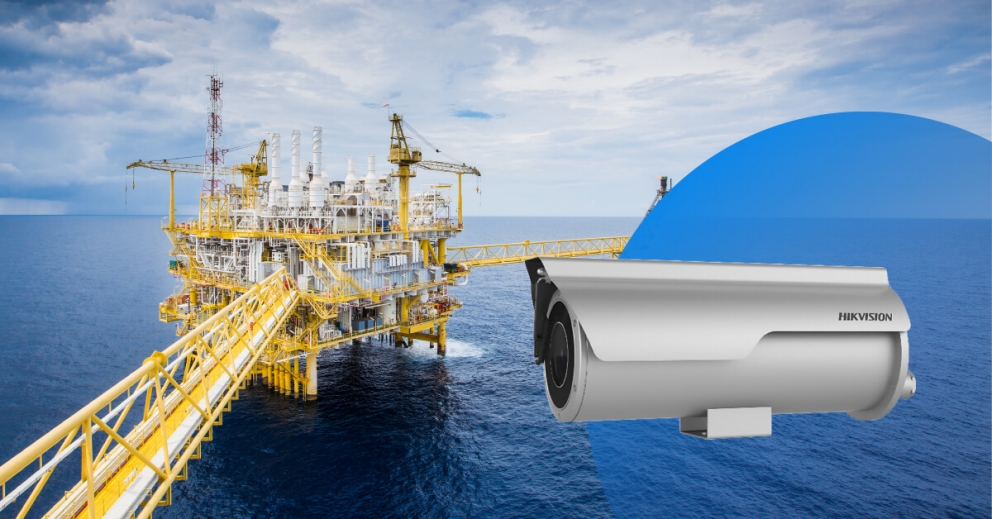 When it comes to providing security in corrosive environments – such as chemical factories or offshore oil or gas platforms – cameras and other devices must be 'hardened' against the elements. In these kinds of extreme settings, regular security cameras with plastic casings may have a very short lifespan due to the corrosive nature of salt and other compounds and their impact on wiring, soldering, and electrical and electronic components.
Hikvision Anti-Corrosion cameras solve this challenge using a combination of 316L stainless steel cladding covered with anti-corrosive paint that protects sensitive components against all kinds of corrosive compounds. The cameras' super-tough materials and engineering provide long-term protection from salty sea water and air, and are suitable for chemical, marine, naval, underwater, and other corrosive environments.
The Hikvision Anti-Corrosion cameras have proved their worth in a multitude of marine and other corrosive settings. In one project, a Greenland shrimp trawler has been equipped with the cameras to monitor onboard operations and to secure valuable catches. The Hikvision equipment, which is constantly exposed to sea air and water, and extremely low temperatures, is performing very well.
Full compliance with anti-corrosion standards
The whole series of Hikvision anti-corrosion cameras are certified with C5-M standard, which means these cameras can be used in coastal and offshore areas with high salinity. C5-M is the highest standard for anti-corrosion devices, applying to the most challenging marine environments where devices are in constant contact with sea air and water.
Using 316L stainless steel cladding and anti-corrosion paint, the cameras are also fully compliant with the NEMA 4X standard.
Secure more with more assurance
Hikvision strives to help professionals from many walks of life stay confident and assured with future-shaping technologies, helping to address security challenges in the most hazardous and corrosive environments. You can visit our website to learn more about Hikvision Explosion-Proof and Anti-Corrosion cameras – now guaranteed with a 5-year warranty! And apply for a smart trial today for a hands-on experience with Hikvision's high-performance products.